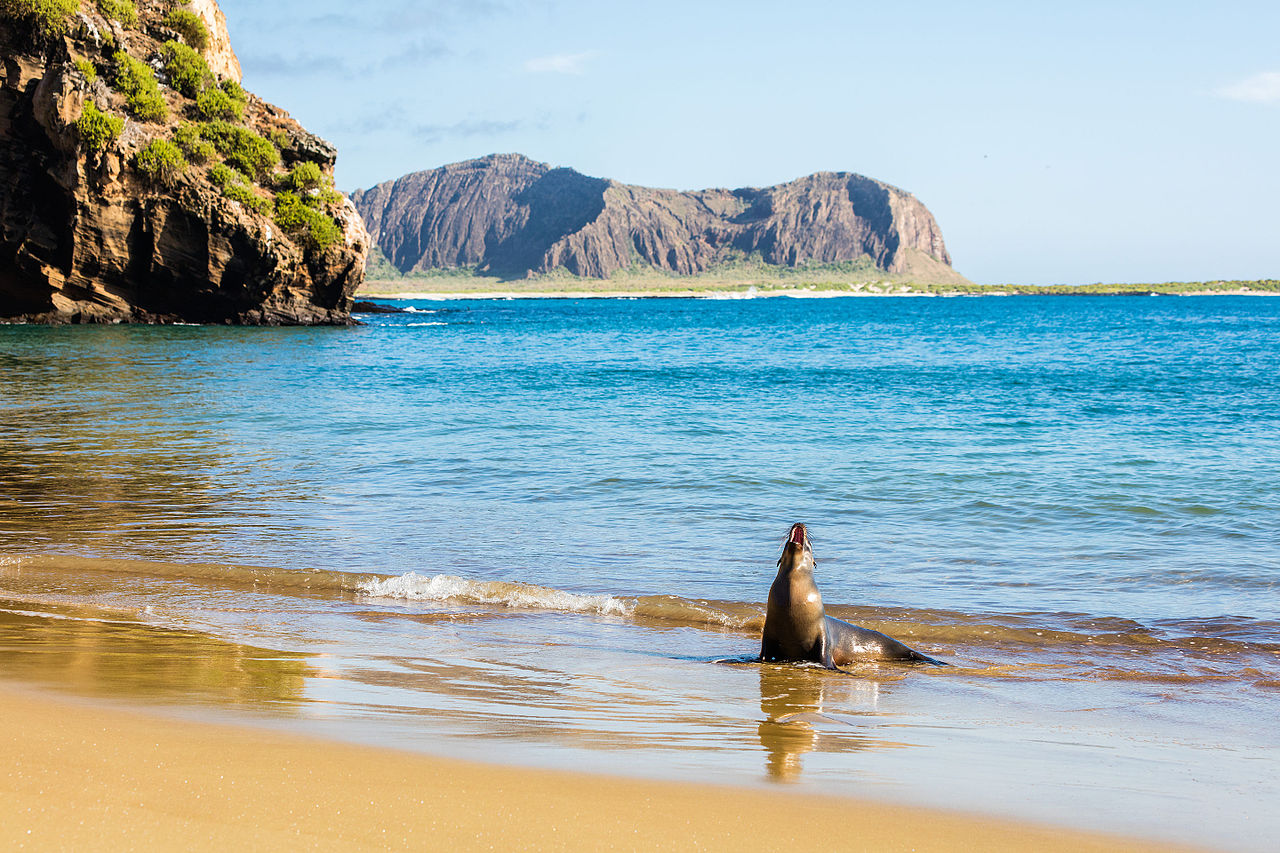 The island of San Cristóbal is one of the oldest in the Galapagos archipelago. Somewhat down-at-heel in comparison to Puerto Ayora — the true Galapagos travel hub — San Cristóbal has long led a laid-back existence… that is, ever since a man named Cobos, who ruled the island with the iron fist of a dictator, was brutally murdered by his own workers.
Cobos's story is quite a fascinating one. He was one of the island's first colonizers back in the mid-19th century. He created one of the country's most profitable businesses of its time: a sugar mill that purportedly fulfilled the entirety of mainland Ecuador's sugar demand. To run his business in such hostile, isolated conditions, he became ruthless. He punished workers with over two hundred lashes for minor offences and enslaved them by paying them with his own currency. After forty years leading his company with an iron will, his own right-hand man shot him dead.
Today, San Cristóbal shows no hint of this violent past. Life is peaceful and days pass with the rhythm of the lapping waves. The human colony that makes up Puerto Baquerizo Moreno, the island's port town and the Galapagos archipelago's provincial capital, are proud of their beautiful beaches and varied visitor sites, including spectacular viewpoints, great surfing spots and the mist-shrouded highlands where the archipelago's only freshwater lake is found.
Pitt Point and Kicker Rock
Galapagos' closest point to the South American continent is a common visitor site, especially on Galapagos travel packages that visit the so-called Eastern Islands… It is known for being home to the island's three booby species: Blue-footed, Red-footed and Nazca. During breeding season, one can find Blue-footed boobies in all stages of reproductive life, from babies and juveniles to courting males and adults tending to their daily parental obligations.
San Cristobal's second must-visit site is Kicker Rock, a dramatic pair of islets that lie to the northeast of the island. They're called León Dormido in Spanish, or "sleeping lion", and, from a distance, it's quite apparent why they have earned that name.  Kicker Rock is one of the archipelago's most memorable natural monuments and is also considered one of the best snorkeling and diving destination on the islands (in the world?) due to the presence of Hammerhead sharks. Yes, you can actually swim with them…
Darwin's first steps
San Cristóbal was the first island Charles Darwin stepped foot on in Galapagos. You can look out upon the small bay where the Beagle anchored from Cerro Tijeretas, a short climb from Puerto Baquerizo Moreno. It was also on San Cristóbal where Darwin encountered, with great astonishment, his first giant tortoise, which he described as an "antediluvian" creature in his journals. That day, the Beagle's crew captured 18 tortoises to take on board for their voyage back to England.
Plan your Galapagos Vacation
See our Safari Holidays for our suggested extensions and recommended activities, or contact us for a tailored itinerary.